Services
Service Level Agreements
Our Service-level agreements offer a one stop solution to have reliable and professional contacts for your technical team. Offering guaranteed response times, a dedicated service manager and direct access to the developers behind GnuPG and Gpg4win. This way you can ensure that mission critical problems are solved in the best possible manner.
Customized solutions
Every system is different, if you have specialized needs which might need modifications to the software we can work together to create a solution for your needs.
Technical consulting
With decades of experience in IT-Security we offer consulting for general IT-Security setups and workflows that are possible with GnuPG.
Software
GnuPG - The universal crypto engine
GnuPG is a complete and free implementation of the OpenPGP standard as defined by the public and established RFC4880 standard also known as PGP. It also provides support for S/MIME and Secure Shell (ssh).
GnuPG ensures confidentiality, integrity and authenticity of your data and communications; it features a versatile key management system, along with access modules for all kinds of key discovery modules.
Also known as GPG, it is a command line tool with features for easy integration with other applications. It is fully scriptable and able to integrate into established process chains.
GnuPG is the standard solution to secure internet infrastructure and services. Nearly all GNU/Linux Servers use GnuPG to ensure the integrity of their system.
Gpg4win - A secure solution
Gpg4win enables users to securely transport emails and files with the help of encryption and digital signatures, using GnuPG. Encryption protects the contents against an unwanted party reading it. Digital signatures make sure that it was not modified and comes from a specific sender.
With the tools GpgOL (a plugin for Microsoft Outlook) and Kleopatra (a key management and file encryption GUI) Gpg4win ensures user friendly access to the security features of GnuPG, both for the back and front offices in your company.
Gpg4win is supported by the German Federal Office for Information Security (BSI)
GPGTools - GnuPG on macOS
GPGTools is the main distribution of GnuPG for macOS. It provides system integration, the GnuPG command line and a key manager. GPGTools is known to be user friendly and intuitive to use for macOS users.
For a fee, GPGTools also provides a plugin "GPG Mail" for the default macOS Mail program.
Team
Werner Koch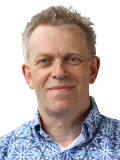 Werner started GnuPG in 1997 and still puts most of his working time into the development and maintenance of GnuPG. He has over thirty years experience in commercial software development on systems ranging from CP/M systems to mainframes, languages from assembler to Smalltalk and applications from drivers to financial analysis systems. Werner is a long time free software supporter and co-founder of the FSFE. With the support of his brother he founded g10code GmbH in 2001 to make GnuPG development his profession.
Werner is full time employed by g10code.
He is a founding member and the current chairperson of the GnuPG e.V.
Andre Heinecke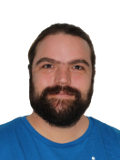 Andre works on GnuPG and related Software since 2009, in 2013 he took over the maintenance of Gpg4win from Werner and started in 2015 to develop the GpgOL support for Outlook 2010 and later versions.
He is also the current maintainer of Kleopatra, the Gpg4win GUI for GnuPG. As the maintainer of Gpg4win Andre has a wealth of experience regarding Windows specific issues.
Andre is full time employed by g10code.
He is a founding member and the current cashier of the GnuPG e.V.
Intevation GmbH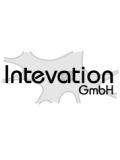 Since 1999 Intevation GmbH is an independent IT service company located in Osnabrück, Germany. Intevation has driven the development of Gpg4win, especially as a partner in the corresponding Software-Development Projects.
Intevation is an active participant in the GnuPG and Gpg4win communities and supports the Software-Maintenance.
With it's additional experience with It-Security-Projects and their Partner-Network Intevation can offer excellent support for GnuPG.com.
This way additional partners and individual developers can be contracted depending on customer requirements.
Contact
Office Address
g10 Code GmbH
Hüttenstr. 61
D-40699 Erkrath
Germany